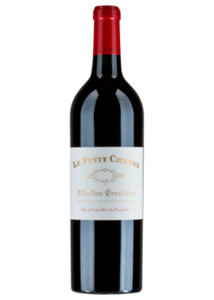 Neil Martin 92
: 
The 2014 Le 
Petit Cheval has an expressive floral bouquet with hints of fruitcake and fresh date 
complementing the red berry fruit. I like the delineation here. The palate is medium
-
bodied, classic in style, well 
balanced with a fine line of acidity, poised with the 
terroir showing through nicely on the finish. Excellent. Tasted 
blind at the annual Southwold tasting. 2020
-
2035.