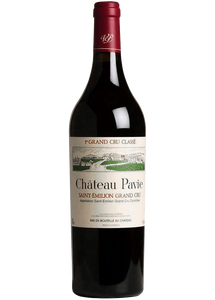 Robert Parker 100: 
Just beginning to come around and strut its enormous potential, this wine at age 15 has been 
evolving like a glacier. The wine has an inky, opaque, plum/purple color and a stunningly rich nose of mulberries,
bramble berries, blackberries, licorice and ince
nse as well as touches of toast and graphite. Fabulously 
concentrated and full
-
bodied, with a multidimensional mouthfeel, this profound Pavie is in mid
-
adolescence. It 
should evolve and continue to drink well for at least another 30
-
40 years. This is clear
ly the first compelling effort 
made by the Perse family.