California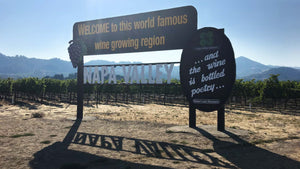 Napa Valley
Even though it only produces 4% of the total volume of wine in California, Napa Valley is responsible for 20% of the value of all of the state's wine. Its modern history starts in 1966 with the construction of the Robert Mondavi winery.
It is the third largest county in terms of area under vine (18,620 hectares, with more than 300 wineries and over 1,000 growers).
Opus One: Opus One was founded by Baron Philippe de Rothschild, legendary proprietor of Château Mouton Rothschild, and renowned Napa Valley vintner Robert Mondavi. By combining the great winemaking traditions and innovations of both families, the founders' singular goal was to create an exceptional wine in the heart of Napa Valley.
Cardinale: "At Cardinale, as we sat down to blend the 2013s, we knew that Mother Nature had created her transcendent work. It was up to us to present Cardinale to you as one of the wines that would exemplify this vintage now and far into the future."
Dominus: Dominus Estate, Yountville, California, was established in 1983 by Christian Moueix. Situated on the famed Napanook vineyard, it was, in the 1940s and 1950s, the source of fruit for some of the finest Napa Valley wines. In fact, the vineyard's history can be traced back to Napa Valley's beginnings, when in 1838 George Yount, for whom the town of Yountville was named, first planted grapevines there.
Corison Winery: Corison Winery, in its timeless Victorian-style barn, is situated in the heart of Cathy's beloved Kronos Vineyard. With eight acres planted exclusively to St. Georges rootstock, Kronos is a historic treasure. As one of the last old Cabernet vineyards in the Napa Valley, it is one of the few vineyards to have produced world-class fruit continuously for more than four decades. Farmed sustainably and growing on gravelly loam soils, the gnarly old veterans produce scant yields that result in wines of rare concentration and refinement.
Eisele Vineyard: "Readers should note that the relatively new owners of what was formerly known as the Araujo Estate have finally changed the name to the Eisele Vineyard. This is one of the greatest terroirs in all of Napa Valley, if not all of California. It certainly makes sense to promote its name. For old-timers out there, the first single Eisele Vineyard Cabernet Sauvignon I remember was made by Paul Draper in 1971 at Ridge." — Robert Parker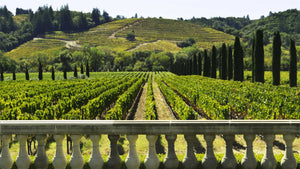 Sonoma County
Sonoma County is the second largest in terms of area under vine (more than twice the size of Napa) with almost 24,000 hectares, second only to San Joaquin. Sonoma is more complicated than Napa with its various AVAs (American Viticultural Areas). Climate, as for California generally, is all about the presence or absence of fog and the consequential cloud cover.
Vérité: The wines of Vérité, French for "truth", are the result of a combination of old-world experience and new-world fruit. Each wine is a distinct blend of unique components harvested from small vineyard blocks, culminating in a meticulously formed union of grape varieties, climate, soil expression, and winemaking technique.